30 September 2022
[Weekend special] 50% off Thar'Ga starter pack! Experience bonuses!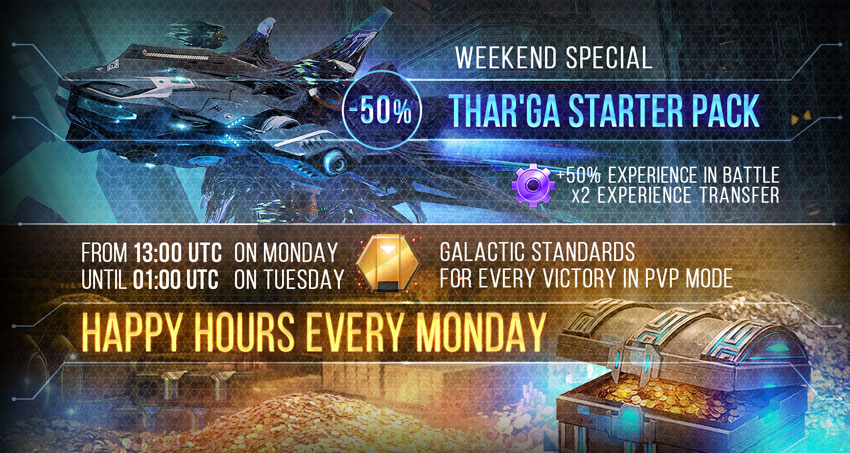 Pilots, the weekend begins! Time to prepare your fleet for new victories! UMC offers all pilots a 50% discount on the Thar'Ga starter pack!
Weekend special offer:
50% discount on Thar'Ga starter pack!

+50% experience in battle

x2 experience transfer rate
Thar'ga became one of Ellydium's main breakthroughs. Experiments have shown that the growth of crystals can be controlled, resulting in more than a hundred different modifications of the ship, for the individual needs of the pilots. Such a dangerous and powerful technology, coupled with the advanced developments of the Ellydium corporation, makes Thar'ga one of the most terrible weapons of war, that the corporation inherited at the terrible price of the tragedy in the RG7 block of the 'Ellydium Theta' station.
Boost your fleet! Let's win together!

Yours truly,
Star Conflict Team
---
This site uses cookies to analyse traffic and for anonymous statistics. Learn more about our cookie policy