5 October 2022
Discount of the day! 50% off the 'Tai'kin' starter pack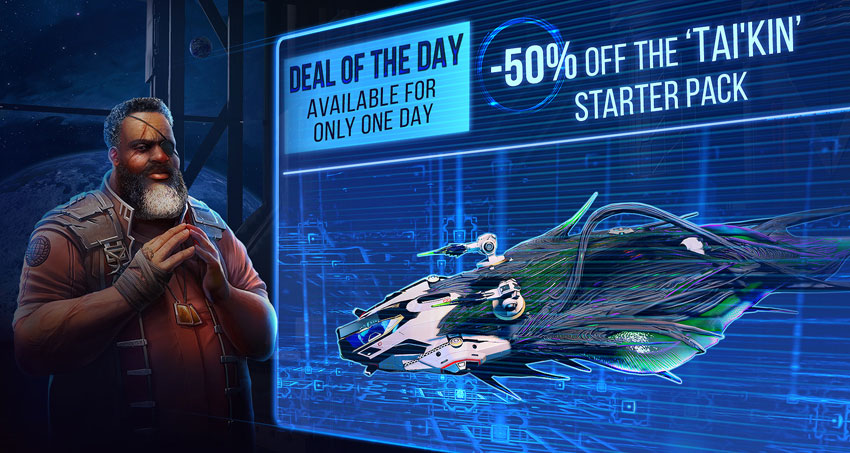 Pilots! Time to improve your fleet strength! A representative of the Empire at the UMC reported that a new transport convoy from the domestic worlds had arrived in the fringe sectors.

We offer a 50% discount on the Tai'Kin starter pack! The pack can be purchased both in the in-game store, and directly in the Ellydium ship tree.
The ship includes all the latest scientific achievements of the Ellydium laboratories, that have reached new heights in the development Alien technology. The ship turned out incredibly fast and maneuverable.
The development of the ship and its active modules was led by Dr. Matthew Gilmour, head of the mysterious and well-guarded 'Science Complex No. 2' of the Ellydium Theta Station. And the development was supervised personally by Conrad Dimeni. Tai'Kin became the first ship that could fully use the unimaginable properties of singlet bosons to change the space-time

The special offer is valid for a limited time and will end on October 6!


Sincerely,
Star Conflict team
---
This site uses cookies to analyse traffic and for anonymous statistics. Learn more about our cookie policy