15 August 2023
Special premium license for 30 days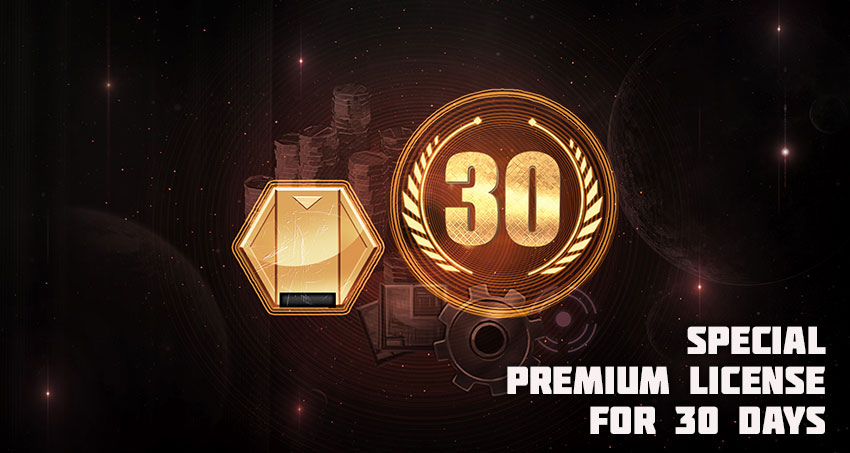 You can now find a a special bundle "Special premium license for 30 days" in the official game store in the section "Gaijin.Net Store. Premium license". The pack will be available for a limited time!
The bundle includes:
30 days of premium license

Access to a daily task for 200 GS for the duration of the bundle.
This license will help pilots get bigger rewards:
+100% to credit gain;

+100% to experience gained;

+2 post-battle trophy search attempts.
When the battle ends, pilots with premium licenses have two additional trophy search attempts, which means that the chances of getting new and unique equipment increase!
Galactic Standards are used as a universal and widely recognized currency for the purchase of unique goods and services in the Star Conflict universe. With "Galactic Standards" your progress in the game will become easier and more comfortable.
The time of premium licenses and the number of Galactic Standards are cumulative!
---