15 November 2023
Discount of the day! 50% off the 'Waz'Got' starter pack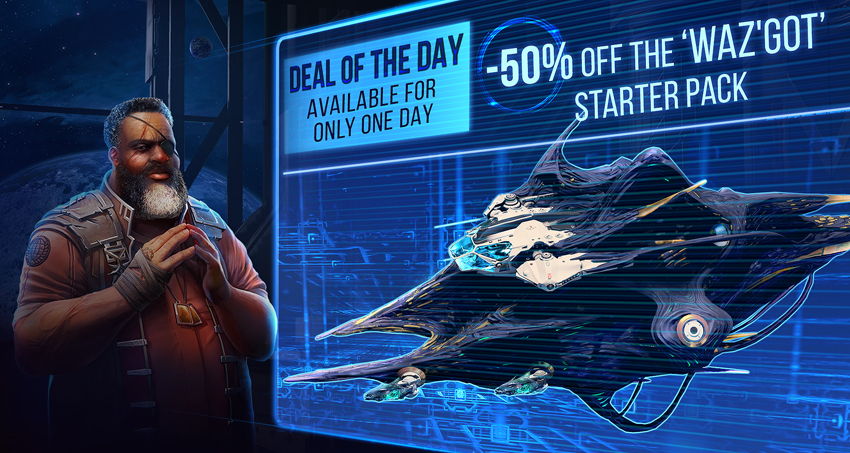 Pilots! Time to improve your fleet strength! A representative of the Empire at the UMC reported that a new transport convoy from the domestic worlds had arrived in the fringe sectors.

Only today, November 15, we offer a 50% discount on the Waz'Got starter pack! The pack can be purchased both in the in-game store, and directly in the Ellydium ship tree.
The latest state-of-the-art engineering frigate Waz'Got is the quintessence of scientific thought and the result of collective work of all employees and scientists of the Ellydium Theta station. The frigate's incredible capabilities will provide allies with reliable support and victory in battle even over superior enemy forces.

The technology used in special and active modules is the further development of advanced scientific theory, developed under the guidance of Dr. Matthew Gilmour and Conrad Dimeni.
A unique feature of the new ship Ellydium ship Waz'Got is the ability to partially process and use the wreckages of enemy or allied ships.
The wreckage of the destroyed ships can be used to activate special module features, active modules and special weapons of the frigate.

The special offer is valid for a limited time and will end on November 16!


Sincerely,
Star Conflict team
---