17 December 2016
SCL Pirate Raid: Super Finale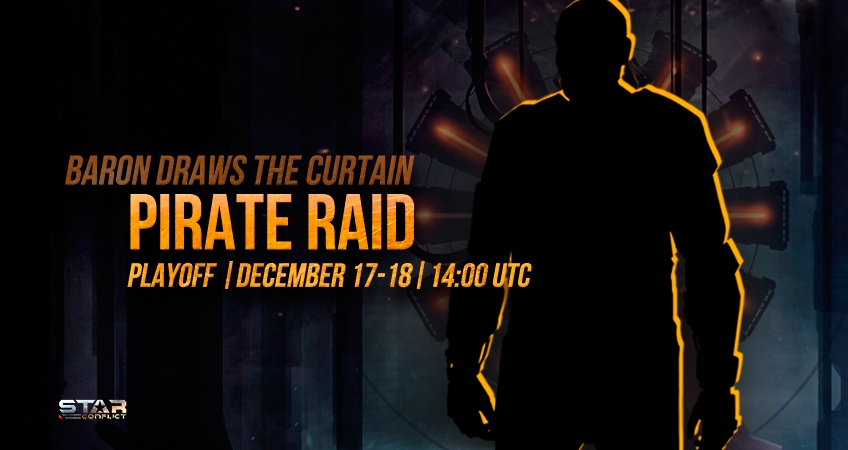 Hot battles with the best pilots in the most deserving teams will begin tonight, December 17th at 17:00 (UTC+3)!
Participants in the final of the Main Event are 8 teams who have either earned their right to participate in the qualifying rounds or received a direct invitation after the Black List tournament series. Playoffs will be held will be held with the Olympic elimination system until two defeats. The teams will compete in the professional mode 'Beacon capture' on six different maps.
The winner of the Main Event will receive the legendary 'Iceberg' pattern and each team member will be able to exchange tokens earned in battles for special prize bundles. Of course, the silver and bronze medalists will be awarded the respective titles, as well all participants of the Main Event and Baron Elite team members!
Cheer for your favourites and watch with us!
Sincerely,
Star Conflict Team
---